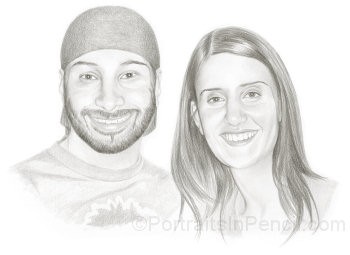 Sukhvinder contacted me through my website to commission this portrait of her brother in law and his wife as a 1st anniversary gift.

By being paid in advance I was able to squeeze this work into a small gap and deliver within 8 days!

They were a delight to draw , such wonderful smiles.


Subject:Re: Your 1stAnniversary enquiry
Date sent:Wed, 27 Sep 2006 16:33:15 +0100