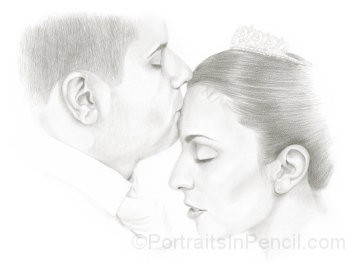 Maria contacted me through my website to commission this portrait as a suprise 1st (paper) anniversary gift for her husband, George.

It was all rather last minute but with the miracle of the internet I was able to deliver within 7 days.

I think the photo Maria chose makes a lovely portrait..so romantic!


Subject:RE: your portrait
Date sent:Wed, 13 Sep 2006 10:47:45 +0100